About

Embrace New Life
Embrace New Life Counseling & Wellness is your go-to destination for counseling services in the Rowlett, Texas area. We specialize in providing individual, couples, family, and group therapy for children, adolescents, and adults. Our dedicated team of therapists is committed to helping you navigate life's challenges and find holistic well-being.
At Embrace New Life Counseling & Wellness, we understand that each person's journey is unique. That's why we offer personalized counseling services tailored to your specific needs. Whether you're seeking support for yourself, your relationship, or your family, our compassionate therapists are here to guide you every step of the way.
With a focus on providing a safe and nurturing environment, we strive to help you embrace new beginnings and discover your true potential. Our therapists are experienced in addressing a wide range of issues, including anxiety, depression, trauma, relationship difficulties, and more. We believe in empowering individuals and families to restore balance, resilience, and happiness in their lives.
Located in Rockwall/Heath, Texas, we are conveniently accessible to residents in the surrounding areas. Our warm and inviting office space is designed to create a comfortable atmosphere where you can feel at ease during your counseling sessions.
If you're ready to embark on a journey of self-discovery and growth, we invite you to reach out to us. Contact us today to schedule an appointment and take the first step towards embracing a new life of wellness and fulfillment. We look forward to walking alongside you on this transformative path.
~
Are you, your relationship, family, teen or child experiencing challenges? stress? a lack of direction? or even conflict? Do you feel like no one understands? Our therapists may not have walked a mile in your shoes but we can guarantee, we've likely tried them on or may have even run a marathon in them. We "get it". We get the realities of life, the realities of human relationships, and the challenges of our modern zeitgeist (spirit of the age). We use therapeutic techniques that protect your dignity, guide you as you overcome the source of your frustration or pain, and gain strength through the process. Today is the perfect day to Start Your New Life !
We have helped many couples and families. Our counselors and life coaches are here to help you. Call us today at 972.292.7092 or email Brenda, our Intake Specialist, at YouMatter@EmbraceNewLife.com .
Rowlett, TX Counseling Services
At Embrace New Life / Counseling & Wellness, we provide a range of featured services aimed at addressing various personal and relational challenges. These services include:
Couples Counseling

: Our team is dedicated to helping couples improve their communication, resolve conflicts, and strengthen their emotional connection.

Christian Counseling

: We offer support and guidance to individuals and couples from a Christian perspective, incorporating faith-based principles to address their emotional and spiritual well-being.

Addiction Recovery Maintenance

: Our specialized program focuses on assisting individuals in their journey towards recovery, helping them develop healthy coping mechanisms and maintain sobriety.

Adolescents

: We provide counseling services specifically tailored to the unique needs and challenges faced by adolescents, offering a safe and supportive environment to explore their emotions and navigate life transitions.

Blended Families

: Our therapists work with blended families to address the complexities and dynamics that come with combining two families, helping them foster healthy communication, build trust, and develop strong relationships.

Life-Stage Issues

: Whether it's adjusting to a new phase in life, dealing with aging parents, or transitioning through various life stages, our counselors offer guidance and support to individuals facing these challenges.

Play Therapy

: We utilize play therapy techniques to engage children in a therapeutic process, allowing them to express and process their emotions and experiences in a safe and non-threatening way.

Re-marital Therapy

: Our experienced therapists work with couples who are navigating the challenges of a second marriage, providing guidance and tools to help them build a strong foundation and navigate potential hurdles.
At Embrace New Life / Counseling & Wellness, our featured services are designed to meet the unique needs of individuals, couples, and families, with the goal of fostering growth, healing, and restoration.
~
Embrace New Life therapists are hand selected and community preferred in Rowlett, TX as they consistently provide stellar services in helping individuals and families find harmony, strength and healing.
Embrace New Life Counseling & Wellness offers individual, couples, family and group therapy in the Rowlett, Texas area for children, adolescents and adults.
Rowlett, TX Therapy Services we offer:
Rowlett Marriage Therapy

Marriage therapy may be focused on enrichment of healthy relationships or improving certain aspects of otherwise healthy marriages. >more
Rowlett Couples in Crisis

Before you make a decision that will potentially impact so many lives so significantly, see one of our counselors and tap into the resources and intensive weekends we have to offer. >more
Rowlett Blended Families

With special insights and an intentional approach to family life, blended families can be healthy, exciting and rewarding. >more
Rowlett Christian Counseling

Upon your request, we offer Biblical counseling to enable you to make desired change against the backdrop of Biblical Truth. >more
Rowlett Adolescents

Modern teens struggle with more complex issues earlier in life than perhaps at any other time in history. >more
Rowlett Children

We provide a variety of counseling for children who struggle with anxiety, depression, ADHD, trauma and behavioral problems. >more
Rowlett Women's & Men Issues

If you feel stuck or find yourself struggling, give us a call. Let's Talk!™ >more
Rowlett Affair Recovery

Life after infidelity – whether relational, financial or other – is complex for both parties. It is critical that you have an experienced counselor who understands the trauma and the healing process. Don't make these 15 mistakes >more
Rowlett Premarital Therapy

We provide SYMBIS™ Premarital Counseling. This counseling increases the success rate by showing you early how to build lifelong love. >more
Rowlett Re-marriage Therapy

Rather than approaching a new relationship with fear you can learn to master new skills to increase positive results.
Email Brenda at Embrace New Life or call her at 972.292.7092 for more information about our Rowlett, TX Counseling Services!
FAQs:
1. Is there an opportunity for an initial consultation?
Embrace New Life / Counseling & Wellness offers a free triage and intake call with our Intake Specialist. You can call or text 972.292.7092 EN/ES to schedule an intake call.  Our Intake Specialist will work with you to find a good fit.
2. Where else do they offer their services?
Embrace New Life / Counseling & Wellness provides counseling services near Rowlett, Texas in Rockwall/Heath, as well as in the Greater Dallas area.
3. What is the focus or mission of the counseling services?
The therapists at Embrace New Life / Counseling & Wellness are passionate about helping individuals and families regain and maximize their ability to function well in life.
4. What types of therapy are offered?
Embrace New Life / Counseling & Wellness offers individual, couples, and family therapy.
Our Offices
are in Heath!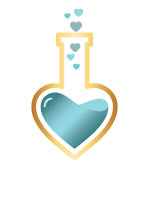 25 Noble Court
Heath, Tx 75032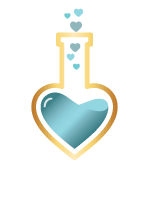 118 E. Main Street
Royse City, Tx 75189
2410 Lee Street
Greenville, Tx 75401