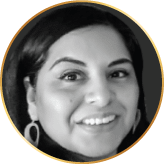 BRENDA Gonzalez
Operations Officer &
Talent Acquisition
972.292.7092
Brenda@EmbraceNewLife.com

Hello,  Thank you for stopping by.  I am the Operations & Office Manager at Embrace New Life Counseling & Consulting.  I am also responsible for Talent Acquisition.
If you are a new or existing client, I can help you with any scheduling, billing or operations issue.  You can reach me via phone, text, or email Monday – Friday 9:30 am – 5:00 pm. We offer counseling 7 days a week, 8:am – 8:pm.
If you are a licensed professional or licensed intern and are interested in joining our team, please forward your resume to me at: Brenda @ EmbraceNewLife.com prior to any call.  This will allow us to review your skillset and our need.  We are currently accepting both licensed professionals and interns for a variety of needs.
If you are a business, government, or military client, we are accepting RFPs for custom services in support of focus groups, human resources, and organizational strategy.
If you are an attorney in need of the following trial services: focus groups, trial strategy, opening/closing remarks, strategic trial graphics, or voir dire consultation – please contact me at 972.292.7092.
Fees
Fees are due at time of service.  A credit card will be kept on file.  Sign up for AutoPay, or you will be billed AFTER appointment and will need to manually pay same day of service.
Couples & Families
LCSW, LMSW, LPC, LMFT & Associates
Individuals
LCSW, LMSW, LPC, LMFT & Associates
Child & Teen Therapy
LCSW, LMSW, LPC, LMFT & Associates
Forms
HIPAA, Informed Consent, & Intake forms sent through portal AFTER first appointment request. Forms can be found by clicking here.