Embrace New Life Counseling & Wellness
Private, Personal, & Remarkable Care
2 Locations: Rockwall/Heath & Royse City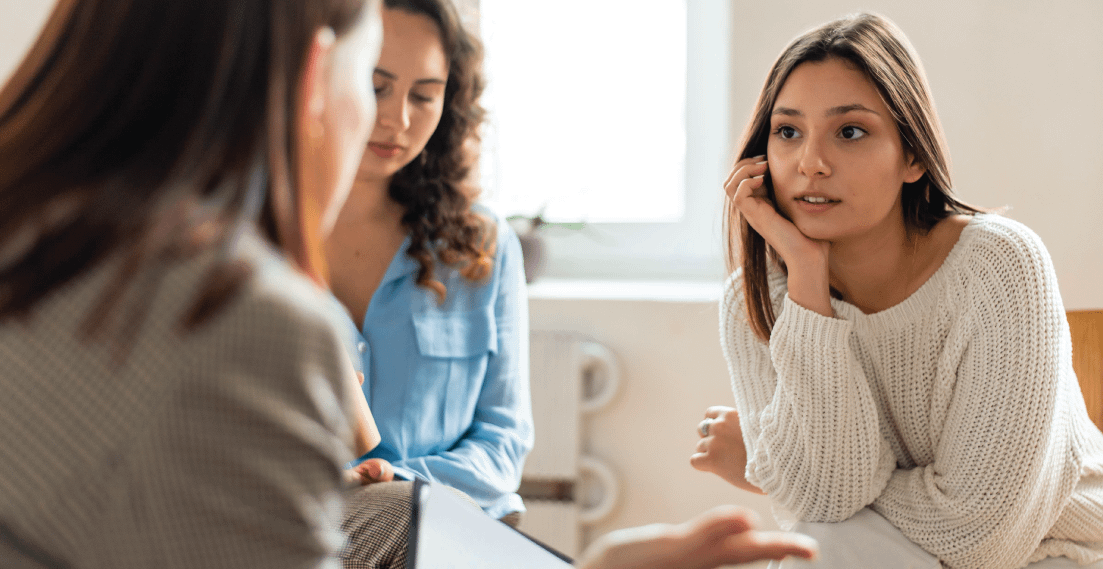 We serve a Tri-County area: Rockwall, Hunt & Hopkins counties. When selecting the office location that you prefer, remember that our main office is conveniently located not too far, but a little drive from downtown Rockwall, down Ridge Road Rockwall, down Horizon and just off Noble Court in Heath. Our second location is off Main Street in Royse City.
At EMBRACE, we take a personal interest in knowing that you and your relationships benefit from our counseling and coaching care. We look forward to meeting you and providing you with the professional feedback, care, resources, and support you are looking for.
Key ways to Stay in touch with EMBRACE:Settings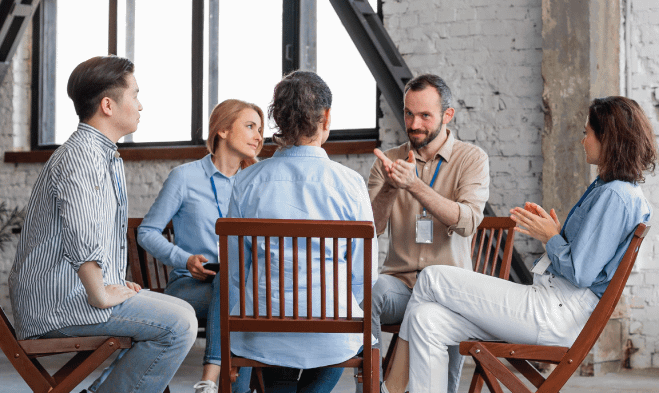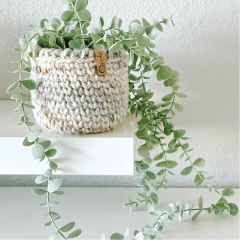 At EMBRACE, we have a dedicated Intake Specialist that is committed to find the best fit for your need. She is bilingual (EN/ES) and can be reached by phone or text at: 972.292.7092
We Welcome you to EMBRACE for all your counseling and coaching needs. We see children, teens, adults, couples and families. We are open 7 days a week, 8:am – 8:pm. We are by appointment only as we require time to pre-assess 1st session needs. We start building therapeutic momentum and stage for therapeutic gains from our first meeting together.
At EMBRACE we offer traditional and concierge services. We primarily offer traditional counseling but do offer select in-home counseling. On occasion we provide destination counseling, as circumstances require. Our concierge services include co-parent facilitation that is child-centered and is as unique as each family is. Attorneys seek EMBRACE to bring civility and the child's best interest to the forefront in co-parenting efforts. In traditional counseling you can expect to actively participate in the Treatment Plan, or the creation of your personal roadmap, meet your goals. EMBRACE is designed to provide counseling that does not hinge around a diagnosis code or a scripted plan. We customize all our care around your unique needs, unique goals and preferences. EMBRACE's counseling spaces are designed intentionally to provide you with comfort and confidential care.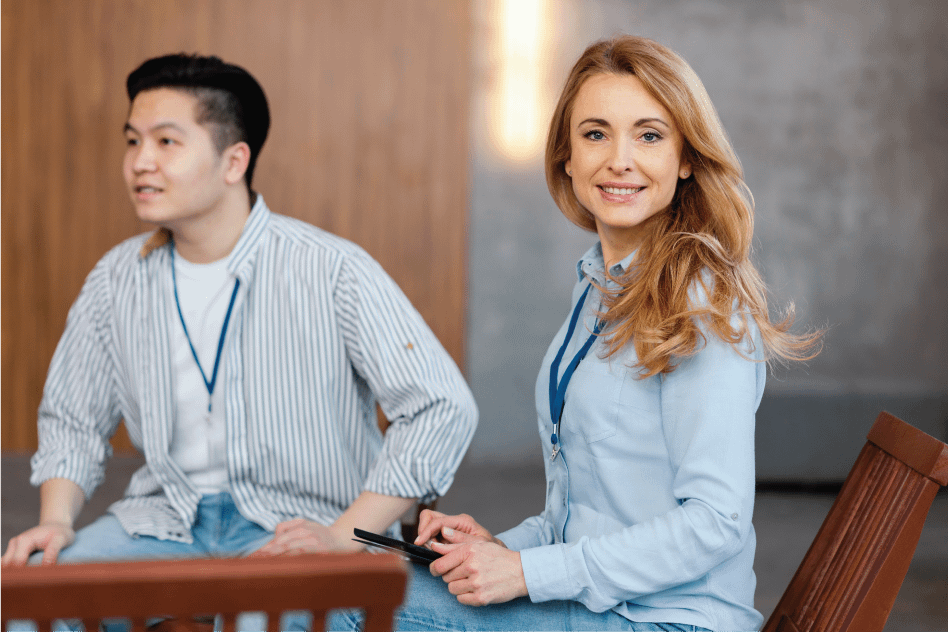 Choosing the right counselor or coach is a critical one that requires you to find one that is experienced, systemic, and offers team-based, not isolated care. You want a therapist that is clinically trained and an accredited life coach. Not all therapists have the same practicum training or experience. You want to find an attuned, responsive, knowledgeable, and most important – empathic practitioner. Finding a counselor or coach that will not replicate Karpman Drama Triangle in your life, but one that is systemic and looks for the well-being of the ones you love in addition to your own well-being. You are a person, a valued part of community, not just a client. At EMBRACE, we understand this and will provide you with professional and solution-focused treatment to help you reach your counseling and coaching goals.

Our Core Values
Respect

Integrity

Innovation

Collaboration

Family & Community L

ife
Our Vision
To become the statewide leader in wellness services and products by:
Hiring from the best only and creating a collaborative, team-orientated environment

Developing and implementing innovative treatment modalities

Integrate Mind – Body – Spirit practices.
Our Mission
Our mission is to help individuals and families integrate mental, physical and spiritual health in organic and scientific ways.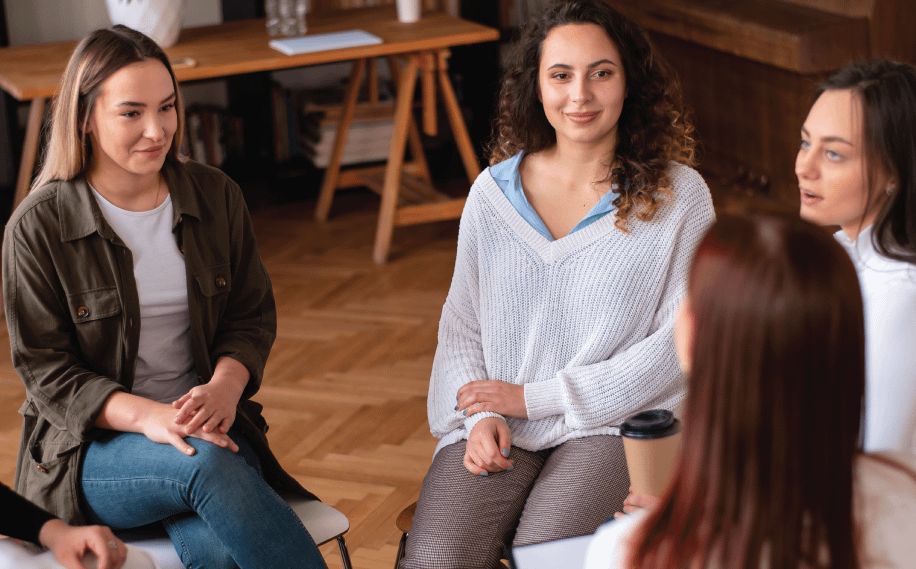 Many believe that counseling is only for the treatment of serious mental health disorders. However, counseling services can treat a multitude of issues. Whether you're experiencing chronic stress, a mood disorder, relationship problems, or just want to improve your own self-confidence or emotional intelligence, counseling is a great solution for overall wellness. Counseling is reserved for clinical issues and coaching is reserved for subclinical, life issues. Coaching is the very tool that many use for success with personal and professional goals.
EMBRACE New Life Counseling & Wellness' holistic approach to wellness makes it a truly unique and special place to seek counseling and coaching services.
Email us: YouMatter@EmbraceNewLife.com
EMBRACE strives to help you overcome depression and anxiety symptoms while improving your mood and improving your daily life satisfaction. Everyone deserves a life of peace & harmony – deserves to find a way to live free from fear, worry, anxiety, panic attacks or immobilizing depression. We can help.
We give you real mind-body tools to take back your joy. We work with underlying issues to anxiety and depression like – past childhood abuse, trauma, abandonment, and other childhood adverse experiences.
Because depression can affect your home and work life, we work together with you primary care physician or family nurse practitioner to help you progress to depression relief. At EMBRACE, our goal is to help you find fulfillment again in your relationships, parenting, in your unique life calling and in your broader life.
We all can have good days and bad days. We offer all our EMBRACE clients hypnosis or EMDR to provide internal resources to serve as a strong foundation to if your bad days outnumber your good days. This is in addition to and an option to your traditional care.
We enjoy working with and focusing on the heartbeat of the family system – the couple. From this nucleus, harmony and wellbeing can radiate throughout the family system. When there is recent or long-standing conflict or problems, that too can radiate throughout the family system. EMBRACE is regarded as the best couples counseling and family center in the Tri-County area. Why? Because 1. We are all systemic practitioners, and 2. Your ENL team will consistently adapts with you to the needs of your system as it grows, heals and maintains health. When a relationship spins in the conflict cycle, it is easy to be thrown into relationship crisis. Intensives are weeks' worth of counseling power packed into multi-hour blocks.
Our counselors and coaches offer Prepare & Enrich as well as SYMBIS premarital packages. They are usually 4, 2-hour sessions and qualify for license waiver.
Our counselors and coaches offer IMAGO-based, Rosenberg's NVC and Kissinger Diplomacy training for couples. Communication problems are often a listening or a delivery problem. We help with both.
Emotional and verbal abuse is an abuse of power. Healthy relationships reflect a participatory, reciprocal, and respectful choreography of interaction between two people. Abuse is when one steps out of that choreography and seeks to criticize, control, gaslight, or stonewall – harboring relational power to themselves. At EMBRACE, we can help both partners shift to coherent, compassionate communication. Using scriptures to abuse a spouse qualifies as emotional abuse. At EMBRACE, we help those that are victims of or are experiencing spiritual abuse.
Every act of infidelity is different. Not everyone is a sex addict. Not everyone is a sociopath. What we have is a relational trauma that needs the precision of surgical methods. Both spouses are likely to exhibit traumatic symptoms. Not every therapist can handle one traumatized person, much less two. At EMBRACE, we have trauma-informed counselors who routinely work with couples healing from infidelity.
Our healing approach is based on over 20 years experience in the subject matter. We utilize Attachment, Bowenian, and Object Relations theories as well as the work of Drs. Levin, Fischer, Ogden, van der Kolk & Robert Sapolsky.
Feel like your relationship needs more than 1 hour at a time? Intensives are sessions that last 2 or more hours. We also have weekend intensives that can last from 4 – 6 hours. Intensives are followed-up with Zoom calls and alignment sessions as needed.
Is couples counseling worth it? Have you considered the price of staying in a painful relationship or ending it through divorce? We encourage all hurting couples to try EMBRACE first. Never make a life altering decision in an acute stage of pain. Let's talk about it. EMBRACE continues to be competitively prices, remaining one of the lowest fee'd couples counseling centers in the Tri-County area. You can easily find less experienced providers for exponentially higher rates. Higher rates might suggest experience or quality, but your marriage deserves discernment in selecting care.
Parenting is both the most rewarding and challenging task a parent will ever face. At times, parents may become frustrated in the day-to-day routine of parenting and may find themselves wishing for a closer and more connected relationship with their child. Furthermore, parents may feel they spend more time disciplining their child than emotionally connecting with them. EMBRACE's goal is to offer a space for you to talk about your parenting challenges and to offer research-based approaches that works. Family sessions with your child as well as with their EMBRACE therapist are available.
Parenting is difficult, co-parenting can be even more challenging. Divorce is stressful for all parties. Co-parenting challenges are often extensions of high conflict divorces that do not resolve within 2 years post-divorce. Every co-parenting relationship is unique and requires that all participants be focused on the best interest of the child(ren). EMBRACE counselors and coaches focus on the best interest of the child(ren). For children of divorce, EMBRACE requires dual parental consent outside of any other court-ordered arrangement and requires agreement on baseline of best interest. EMBRACE therapists will not be triangulated into any parental alienation strategy. Our co-parenting services are more directive than traditional counseling and are often provided in accord with county court and guardian ad litem parameters.
On average, it takes 8 years to blend families. At EMBRACE, we help all parties avoid feelings of displacement and encourage the creation of secure attachments to family member. The transition from first families to blended families can be difficult but must be led with clarity and healthy purpose. Our counselors can help!
The middle-school and high-school years can be difficult for parents and teens alike. Anxiety and depression in the modern digital world are not uncommon. At EMBRACE, we have counselors and coaches that specialize in working with teens. Your teen can expect privacy in their personal sessions, as well as getting honest and supportive feedback that the family can trust. We include parents in the treatment process by giving progress updates that do not invade privacy and we encourage your teen to develop authenticity in all their relationships, including with parents. Counseling can help your teen with problem emotions, relationships, and behaviors.
Children express themselves in art, play and behavior. Because children primarily use subcortical regions of the brain, therapy for children must accommodate their physical and emotional development. At EMBRACE, your child's therapist will first meet with you, hear your perspective and concerns, and then meet your child. The therapist may talk to them while they draw, play or act out, play a game with your child, or have your child draw while they talk.
EMBRACE New Life offers a safe place for families. Our team of counselors and coaches work with the family system through an experiential intake to help create patterns that heal and create patterns designed to overcome challenges.
Untreated, the effects of trauma can last a lifetime, or cause disruptions in your normal way of functioning, you may have PTSD, trauma-related responses, or face challenges you don't know how to overcome. At EMBRACE, we offer the following trauma modalities: CBT (cognitive behavioral therapy), ACT (acceptance and commitment therapy), Exposure Therapy (to Fears/Avoidances, not Narrative), and EMDR (Eye Movement Desensitization and Reprocessing therapy).
Call or Text: 972.292.7092
Alia, Andrea, Andrew, Ava, Ben, Bourland, Bradfield, Brandy, Brenda, Brent, Byron, Cari, Carolyn, Casey, Chaney, Chastity, Christian, Clipson, Coats, Crumrine, Davis, Dawn, DeCote, Dixie, Dobbins, Elijah, Elizabeth, Erin, Falk, Farrell, Faul, Foote, George, Greathouse, Hawkins, Hillis, Holmes, Horton, Jessica, John, Jordan, Juliana, Kaci, Kathryn, Kelly, Kim, Kimberly, Kincaid, Kohl, Kristi, Kristen, Land, Lauren, Leslie, Liam, Light, Linda, Lourie, Maddie, Megan, Michelle Reeves, Mikaela, Moore, Nancy, Nasreen, Nelson, Noah, Olivia, Openshaw, Pare, Prescott, Randi, Raquel, Rey, Rhonda, Samier, Scott, Shanon, Shannon, Sharp, Sheila, Shepherd, Sidereas, Smith, Steve, Stohner, Summand, Summer, Theis, Thomas, Thompson, Travis, Valesquez, Webster, Weldon, West, Whitney, Wright, Young.